fizinfo AT lists.kfki.hu
Subject: ELFT HÍRADÓ
List archive
[Fizinfo] Fwd: Global School for Advanced Studies - Graphene Fundamentals and Applications
Chronological
Thread
From: Biro LP <biro AT mfa.kfki.hu>
To: FZINFO <Fizinfo AT lists.kfki.hu>
Subject: [Fizinfo] Fwd: Global School for Advanced Studies - Graphene Fundamentals and Applications
Date: Thu, 18 Nov 2010 10:19:52 +0100
List-archive: <http://mailman.kfki.hu/pipermail/fizinfo>
List-id: ELFT HÍRADÓ <fizinfo.lists.kfki.hu>
---
Tisztelt Kollegak,

Az alabbi felhivas az E-MRS-to erkezett es elsosorban olyan fiatalok szamara erdekes, akik a grafenkutatasban dolgoznak es kozel allnak a PhD disszertacio megvedesehez.

Udvozlettel

Biro Laci

-------- Eredeti üzenet --------
| | |
| --- | --- |
| Tárgy: | Global School for Advanced Studies - Graphene Fundamentals and Applications |
| Dátum: | Thu, 18 Nov 2010 09:49:53 +0100 |
| Feladó: | E-MRS Headquarters <emrs AT emrs-strasbourg.com> |
| Címzett: | destinataires inconnus:; |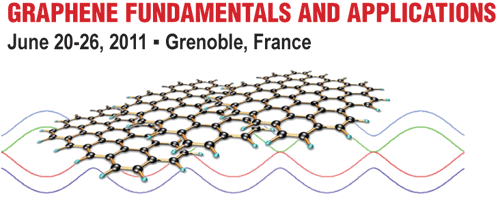 Are you a senior graduate student or postdoc involved in some aspect of graphene research?
GSAS Sessions foster innovative research in critical global challenge areas and prepare young researchers from around the world to lead global research initiatives.
This Session will include: systems-based lectures, team research planning and mentoring by leading international experts such as Harry Kroto, Sumio Iijima, Daniel Neumaier, and others.
Members of the winning research team(s) will be hired as postdocs to implement their project(s) at CEA laboratories in Grenoble.
Senior graduate students and postdocs from all related disciplines are invited to apply.
Email Contact: mri AT northwestern.edu
---
[Fizinfo] Fwd: Global School for Advanced Studies - Graphene Fundamentals and Applications, Biro LP, 11/18/2010
---
Archive powered by MHonArc 2.6.19+.